As part of our celebration of the return of international travel in Japan, we are featuring Audry Nicklin, author and illustrator of My Travels in Japan. Audry is a comic artist who had the opportunity visit Japan after a long time of waiting. She documented her journey in comic-style travel guide, and we interviewed her about it. Enjoy!
During this time of Japan reopening to international travelers, we think your book My Travels in Japan can serve as a perfect guide! What first inspired you to want to travel to Japan? Do you plan to visit again soon?
When I was at university, I had been interested in studying abroad in Kyoto. It didn't work out, but what initially caught my interest was the architecture in Kyoto. I grew up in California and most of the buildings aren't that old. The idea of seeing buildings that were hundreds of years old fascinated me.
I don't know when I'll get to return, although earlier this year my brother-in-law moved to Japan. Hopefully we'll get a chance to visit him.
Your visual approach to storytelling is so engaging! What is your inspiration behind this artistic style?
Combining comics and plein air painting was the perfect marriage between two of my hobbies. I've been drawing a daily comic for many years, which was initially inspired by Ben Snakepit's work. He's drawn a comic on what he does everyday since 2001! I drew my first comics in 2008, but didn't stay consistent until 2015.
The plein air painting was heavily inspired by Chandler O'Leary's work. Unfortunately she has recently passed away. However during her amazing life, she would often go on roadtrips, and when she did, she would sketch. Her sketch setup that she describes on her site Drawn The Road Again is what got me started with my own outdoor painting journey.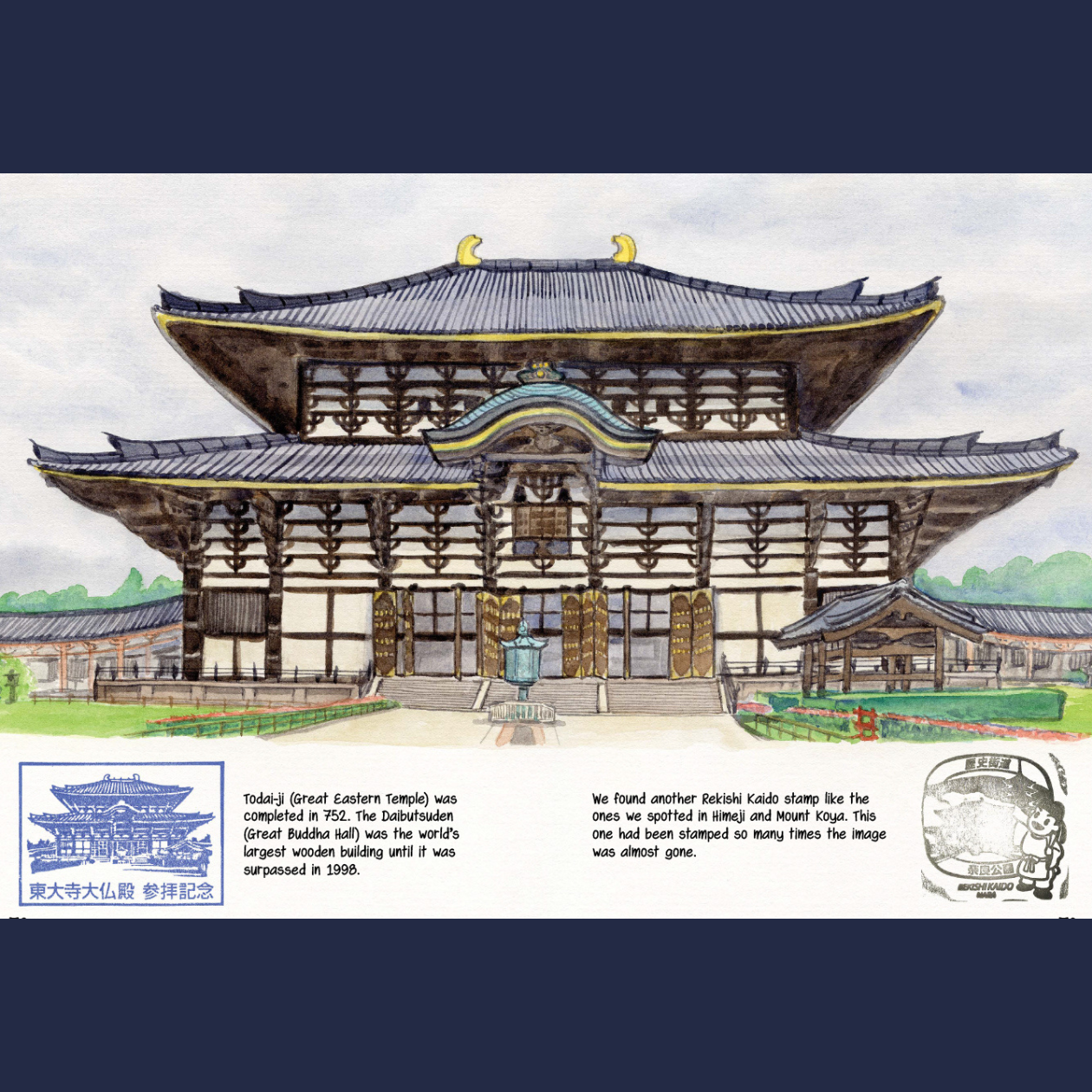 In a ten-day trip, you got to see so many incredible landmarks like Expo Park and Daisho-in Temple! Is there anything else you want to see on your next trip? What do you recommend seeing for those on a short trip/time crunch too?
There's always things you learn about after you come back home. While writing this book, I discovered a few sites I was sad to have missed. Despite staying in a place that was walking distance from Sanjo bridge, I didn't learn until later about the samurai sword cuts from the Ikedaya Incident that still can be seen on one of the bridge's finials. The Tengu Statue near Mount Kurama looks like a really neat place to visit and draw, and if we find ourselves in Tokyo again, I'll be sure to visit the giant lantern at Senso-ji temple.
If you only have a few days to explore Japan, I highly suggest choosing one city and exploring it thoroughly. Packing your suitcase every night to go somewhere new makes it tough to really enjoy where you are. Of course whenever I go anywhere, I have to see everything, so I probably wouldn't take my own advice! If I went back and could only visit one city, I'd probably pick Kyoto. There was such a good mixture of old and new. I especially enjoyed being able to walk where so many historical figures had walked.
You had such an interesting interaction with the wild deer when visiting Miyajima Red Gate! What surprised you the most about Japan and Japanese culture?
I didn't realize what a culture of respect exists in Japan. Even things like the trains being on time spoke to respecting people's time. When I came home, I was still bowing to people out of habit.
You include so many great tips about traveling on the bullet train and ferry. What's your best tip for those getting around Japan by bullet train, local train, ferry, or bus?
My best tip is to be on time! Japanese trains are timely and will most certainly leave without you. Luckily, most city trains come in close intervals. Of course, some don't, which was a problem when we mixed up train stations on the way to Narita airport!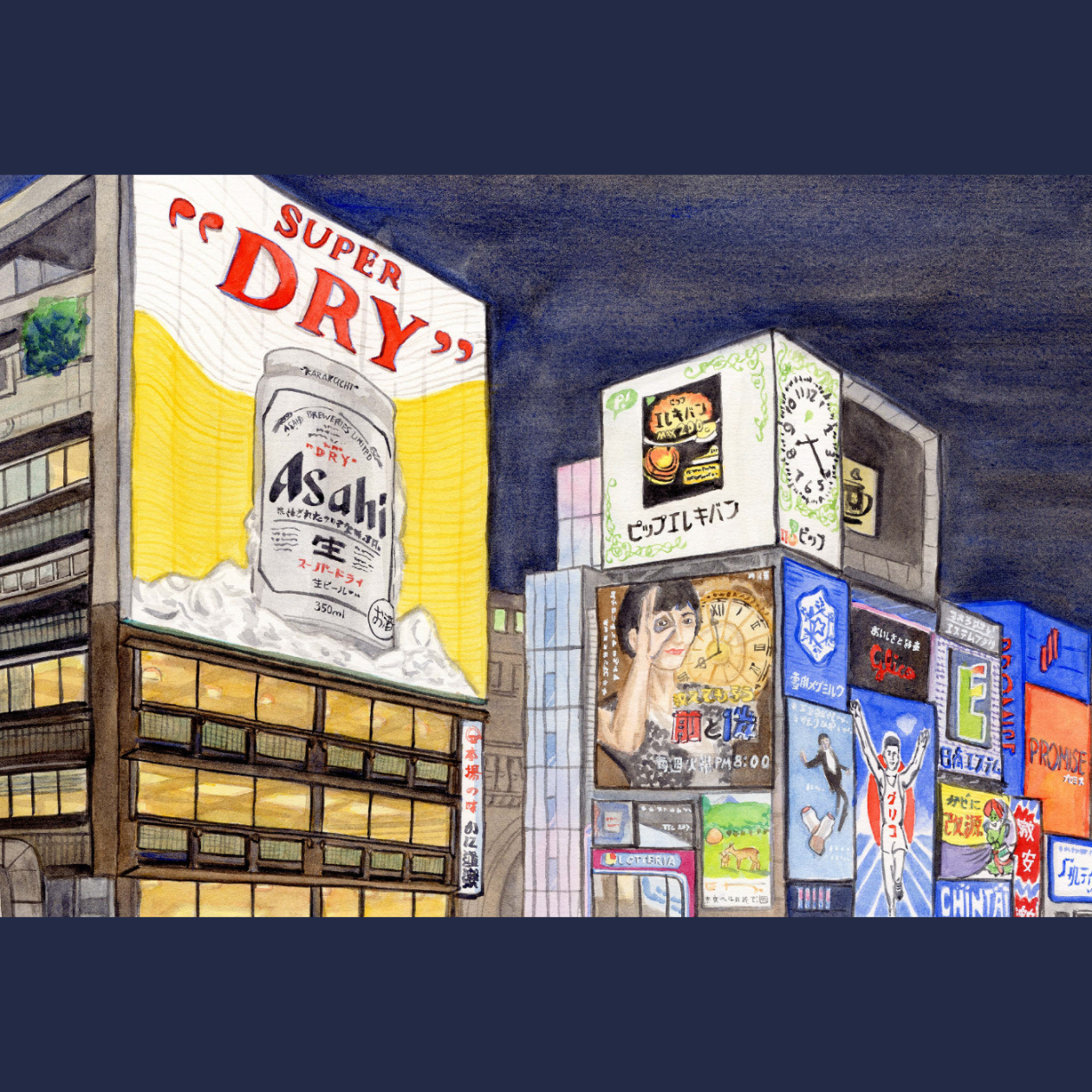 The illustrations of the different cities and landmarks are so detailed and beautiful! Was there anything in particular that you enjoyed drawing?
Although I redrew everything for the book, when I initially did the plein air paintings in my sketchbook, I really enjoyed painting the deer on Miyajima Island. It's not every day that wildlife sits still long enough to finish a painting. Usually I take a picture of the animal I'm drawing and have to fill in the details later after it's left.
What other places would you like to visit and make a visual travel journal for?
My husband Connor and I just got back from a trip to Ecuador, so I would love to make a journal chronicling that trip. We spent time in the Cloud Forest, Amazon, and Galapagos. The biodiversity is jaw dropping. We had some amazing guides, so we were able to see over 350 different bird species. While we were watching Andean Condors we had the great luck of also seeing the rare Spectacled Bear.
What do you hope readers understand or learn about traveling in Japan from reading this book?
What I most hope for people reading this book is that even if you don't speak the language, not only is it possible to travel in Japan; it's fun to travel in Japan! The country is safe and transportation is easily accessible. I also hope that people who have thought about sketching on location give it a shot. It can be intimidating to feel like you have to make a perfect picture or else people will judge you. I've found that most people wish they were drawing too.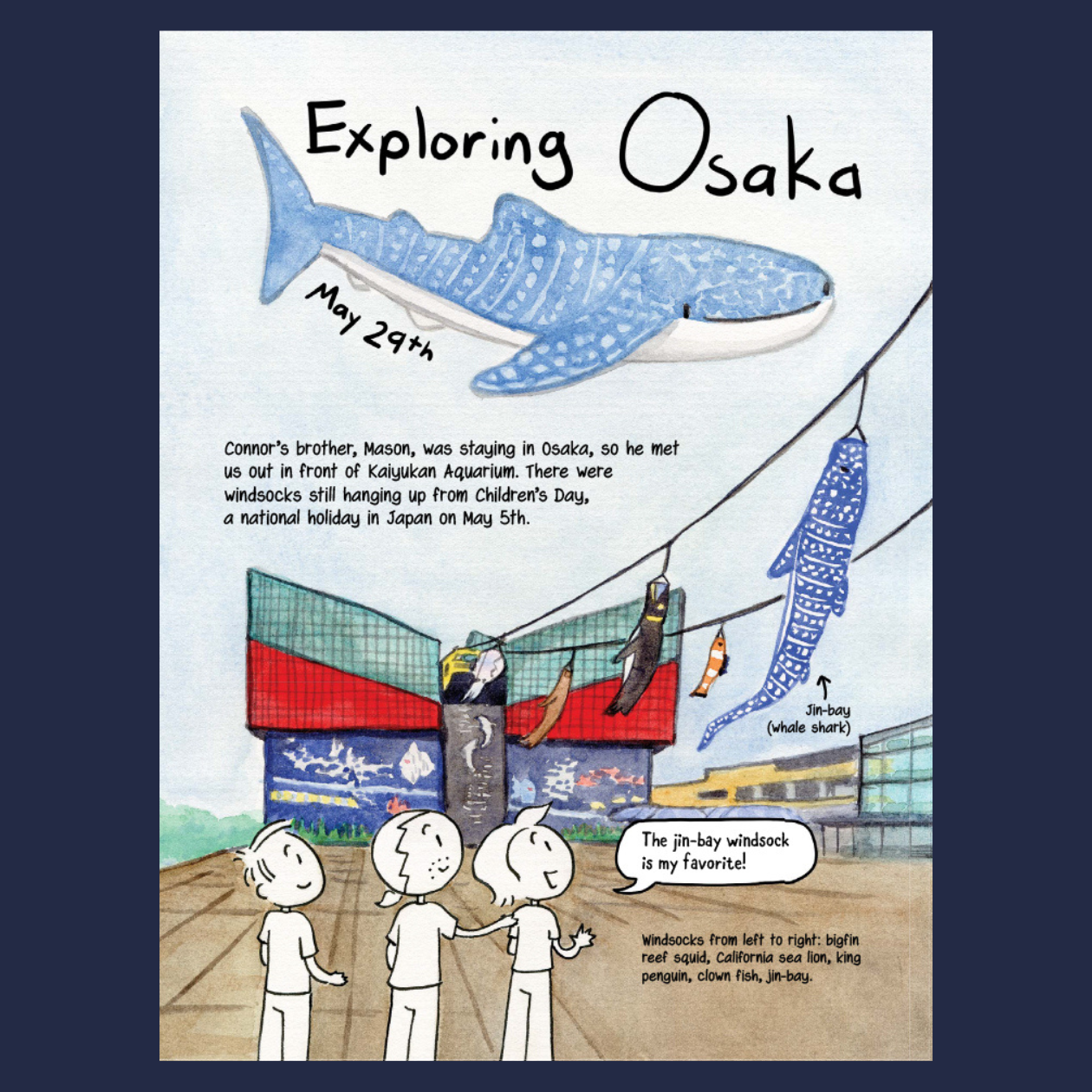 Can you recommend any other books or comic books to our readers about traveling in Japan?
The main book that inspired me to finally go to Japan was Tokyo On Foot by Florent Chavouet. My favorite parts were the little stories sprinkled throughout. I knew that if I ever made a book, I'd want to share all the little travel stories that you don't get to hear about in the guide books.
We really appreciate this conversation and your thoughtful answers! Are there any upcoming projects you can tease for us?
My ongoing project is my comic. I still draw one a day and send out a weekly email with the previous week's comics which can be found here. The archive of my daily comic can be found on audrywithoutane.com. Of course I'm always dreaming of the next project. Our trip to Ecuador just might get its own book one day.
---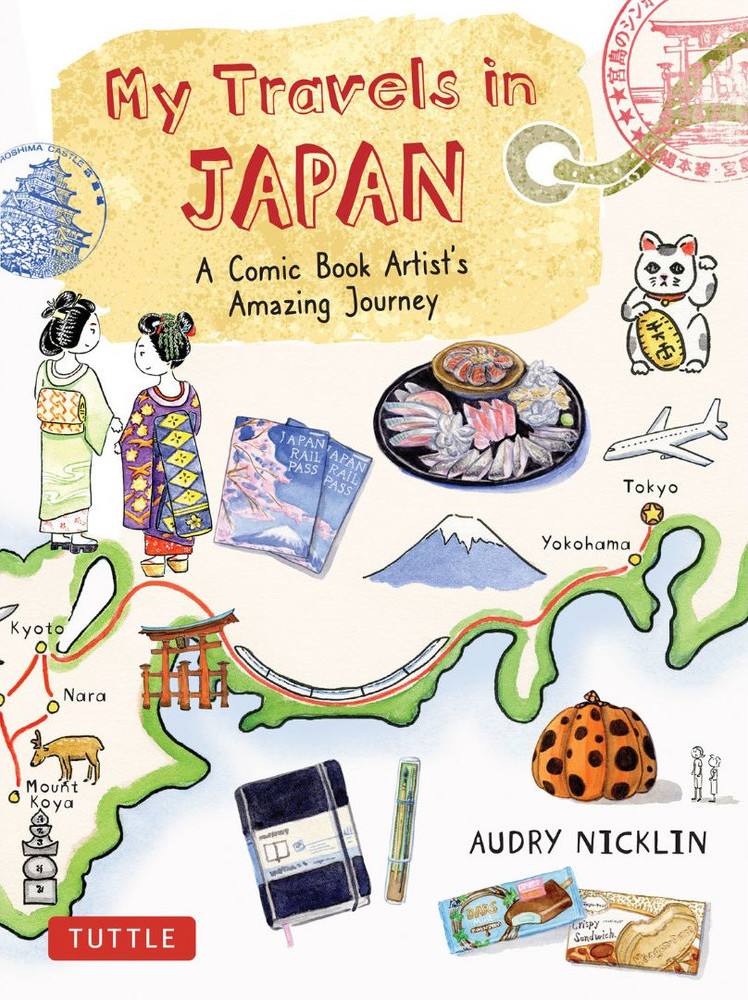 For comic-book artist Audry Nicklin, her visit to Japan was the trip of a lifetime. However, she only had ten days to see everything she had dreamed of!
Audry's book, My Travels in Japan, is a charming guide to Japan in comic-book form!
You can purchase it wherever fine books are sold, or at this link.