All About China author Allison Branscombe is here to fill you in on Chinese New Year—one of the most celebrated holidays in the world.

What is a Chinese New Year celebration all about?

Chinese New Year is the most important festival in China, celebrated by about two billion Chinese people around the world for two weeks. It occurs on a lunar calendar so the dates vary each year. In 2021, it starts on Friday, February 12.
The festival marks the end of winter and new beginnings, with high hopes for good health, good fortune and success in the new year's harvest. This is the Year of the Ox, one of twelve rotating animals in the Chinese zodiac. The Ox is known for diligence, dependability, strength and determination.
Chinese families eagerly prepare for the new year with a "spring cleaning" of their home – sweeping it clean, adding fresh coat of paint, buying new clothes, paying old bills and resolving old disagreements so everyone can start fresh. Colorful plants, fruits and sweets are brought into the home and make fine gifts for others.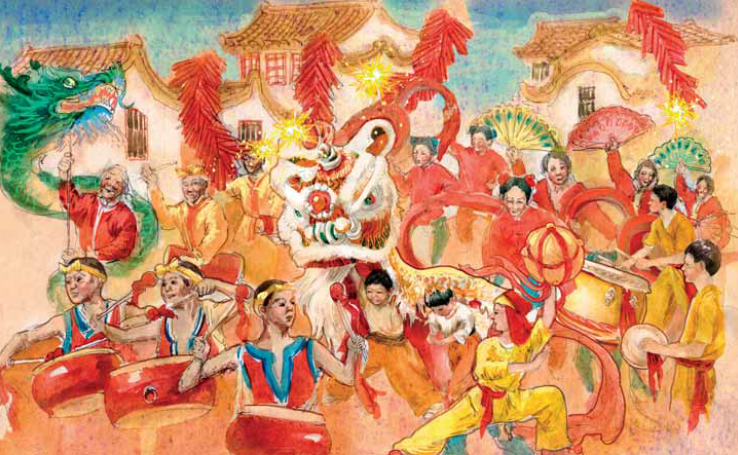 How do Chinese children and families celebrate?
A picture of the Kitchen God who is believed to report to the mythical Jade Emperor about how the family has behaved in the past year hangs in the kitchen, guiding the preparation of food. New Year's Day brings a multi-course feast, centered around a whole cooked fish, the symbol of abundance, flanked by long life noodles, green vegetables (prosperity), dumplings, and other yummy preparations. Sweet desserts round out the meal.
Traditionally, children are given money sealed in bright red envelopes (called hong bao or lai see) from their parents and older friends and relatives.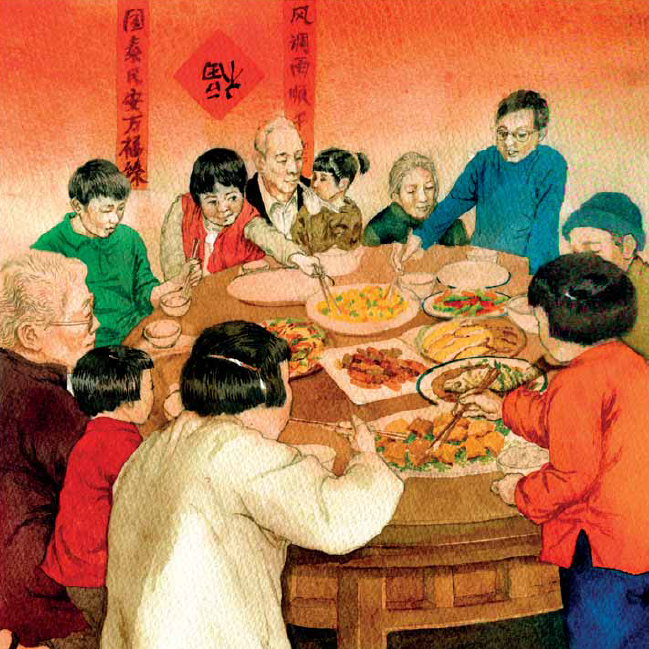 How can my child celebrate?
Your family does not have to be Chinese to celebrate this holiday! There are plenty of fun activities in my book for children to do at home, or bring to their classrooms, including making their own hong bao with a pattern of good fortune, making Chinese lanterns for a parade, or preparing long life noodles or traditional Chinese almond or mango jello for their classmates to enjoy. Kids might like to make spring rolls or steamed dumplings (or parents buy from a local Chinese bakery). Bright red envelopes, red lanterns, spring couplets, paper cutouts and hanging Chinese knots can be purchased at local Asian stores, on-line at Asian specialty stores or Amazon to enliven any home or classroom. Children can read out loud the origin folktale for Chinese New Year, and how the zodiac animals were chosen. It was always a big hit when my kids handed out red envelopes with hard red candy or chocolate coins to their classmates!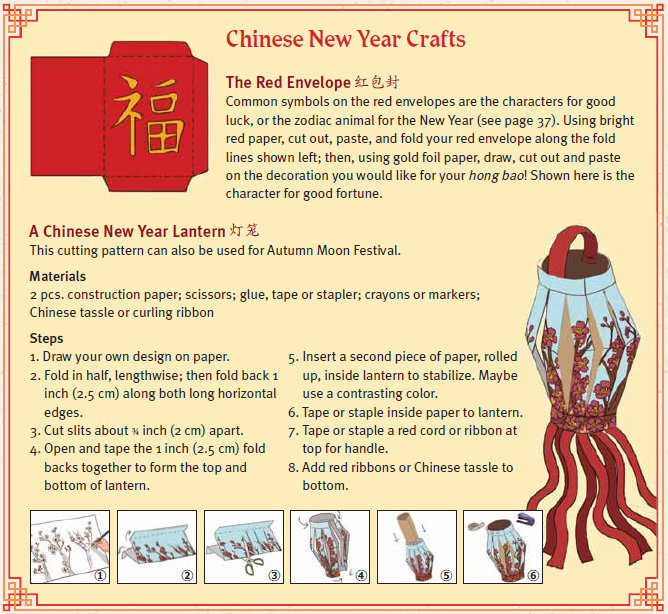 ---