From Farm to Table Asian Secrets
---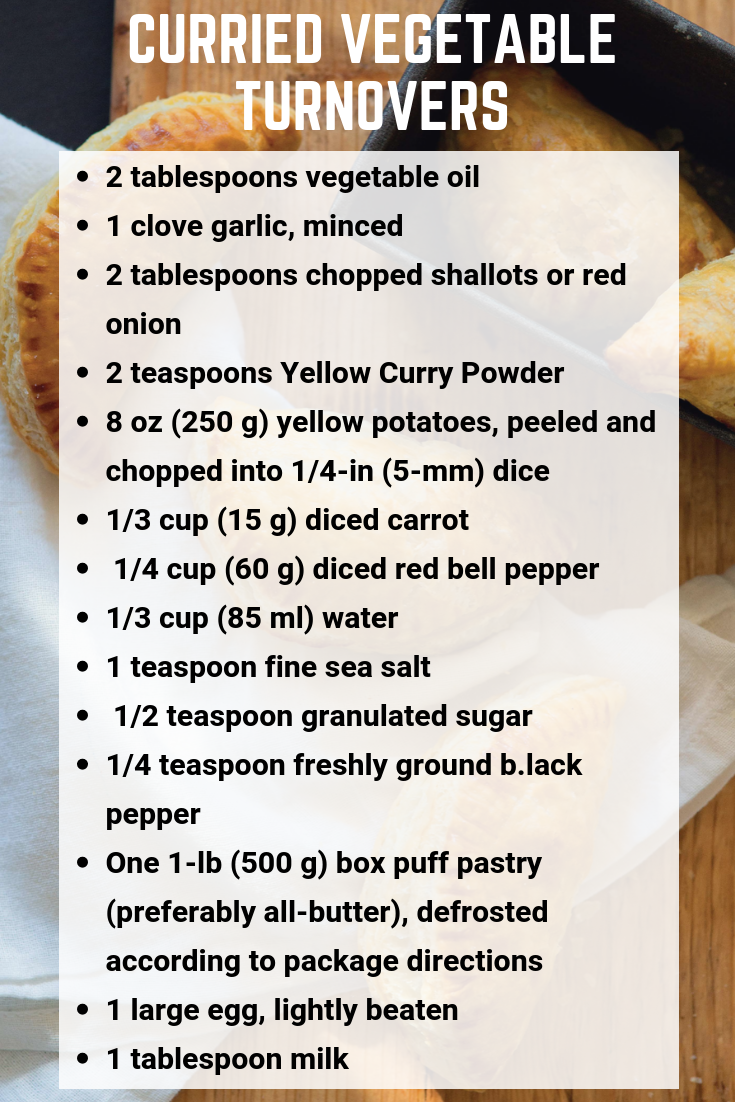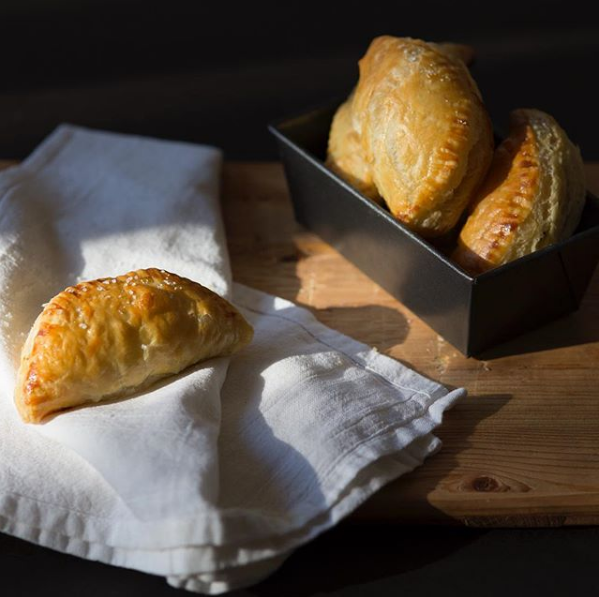 Photo: Sarah Culver
Swirl the oil into a large wok or skillet and set over medium high heat until shimmering hot. Fry the garlic and shallots until aromatic, about 30 seconds
Add the Yellow Curry Powder (*see below for recipe) and fry until fragrant and the shallots are well coated, another 1 minute or so
Add the potatoes, carrots and bell peppers and mix well. Pour in the water and season with the salt, sugar and black pepper. Stir to combine, then cover and reduce heat to medium-low. Cook for 8 to 10 minutes, until the potatoes are tender.
Stir occasionally, adding more water if the vegetables start sticking to the bottom of the pan. Taste and adjust seasonings if you desire, then set aside to cool. The filling can be made ahead and refrigerated for up to 2 days. When the filling is completely cool, start-assembling the turnovers.
Preheat oven to 400°F (205°C). Prepare your work station: line a baking sheet with parchment; mix the egg and milk together in a small bowl; dust your work surface with flour.
Work with one pastry sheet at a time. Roll out the dough to make a 10 x 10 in. (25 x 25-cm) square, 1/8th in. (3-mm) thick.
Use a small bowl to cut out four circles about 4 or 5 inches (10 or 12 cm) in diameter. Gather the scraps into a ball, reroll and cut out 2 more circles. Repeat with the second pastry sheet.
Place 1 tablespoon of filling in the center of each circle, leaving a 1/2 in. (1.5-cm) border around the edges
Brush the edge of the border with the egg mixture and fold the pastry over the filling to make a half-moon. Press along the edge with fork tines to seal and place the turnover on the baking sheet. Repeat.
Brush the top of each turnover with the egg mixture. Bake for 15 to 20 min­utes until the pastry is golden brown. Wait at least 5 minutes before serving.
---