As part of our celebration of the return of international travel in Japan, we are featuring Abby Denson, author and illustrator of the Tuttle books Cool Japan Guide, Cool Tokyo Guide, and Uniquely Japan. A frequent traveler to Japan and writer of travel guides, Abby is bringing her perspective on the current state of travel in Japan based on her recent trip. Enjoy!
Something I've learned about writing travel guides is that they are never really finished, because the details always change! New attractions open up, old ones close, and travel logistics are always evolving. So this article will cover some of the major changes I noticed this time around (as of March 2023). As usual, please check the official websites for any updates before your trip, since travel details are always evolving!
After four years (!) my husband and I finally returned to Japan in March! Due to the pandemic and the related Japanese government's limitation on incoming tourists over the past few years, it was a trip originally planned for 2021 that we rescheduled multiple times.
But, finally, on March 3rd we were on our way for a two week trip with stops in Osaka, Kyoto, Nagoya, and Tokyo! We had a thoroughly enjoyable time and it was so wonderful to return and reunite with our friends. However, there have been some significant changes to certain travel details since Cool Japan Guide and Cool Tokyo Guide were released, so I wanted to cover a few here.
As general resources I recommend japan-guide.com (starting with the Plan Your Trip section), and Tokyo Cheapo is also a great resource with up to date articles sharing info on trip planning, local events, and SIM card and rental pocket wifi options as well. And of course the official Japan National Tourism Organization travel page is very useful as well.
Entry to Japan
On our recent trip, this is what we experienced as the current procedure for U.S citizens entering with U.S. passports. At least a few days before departure (I did this a few weeks before we left), make sure to complete the info on Visit Japan Web where your documentation for W.H.O. approved vaccine doses (or negative COVID-19 test results), immigration information, and customs information can be entered all into one system.
Each adult traveler must set up their own account. Once our info was entered, we received QR codes for Immigration and Customs. For the Quarantine section, the site did not provide a QR code, but did show our documents were approved (after the day or two it took for the system to verify our documents) on the site. As we deplaned at Haneda airport, there were airport staff there immediately checking everyone's phones (before we got to the immigration line) to confirm that the Quarantine page had the verified proof of our three required vaccines doses on the screen.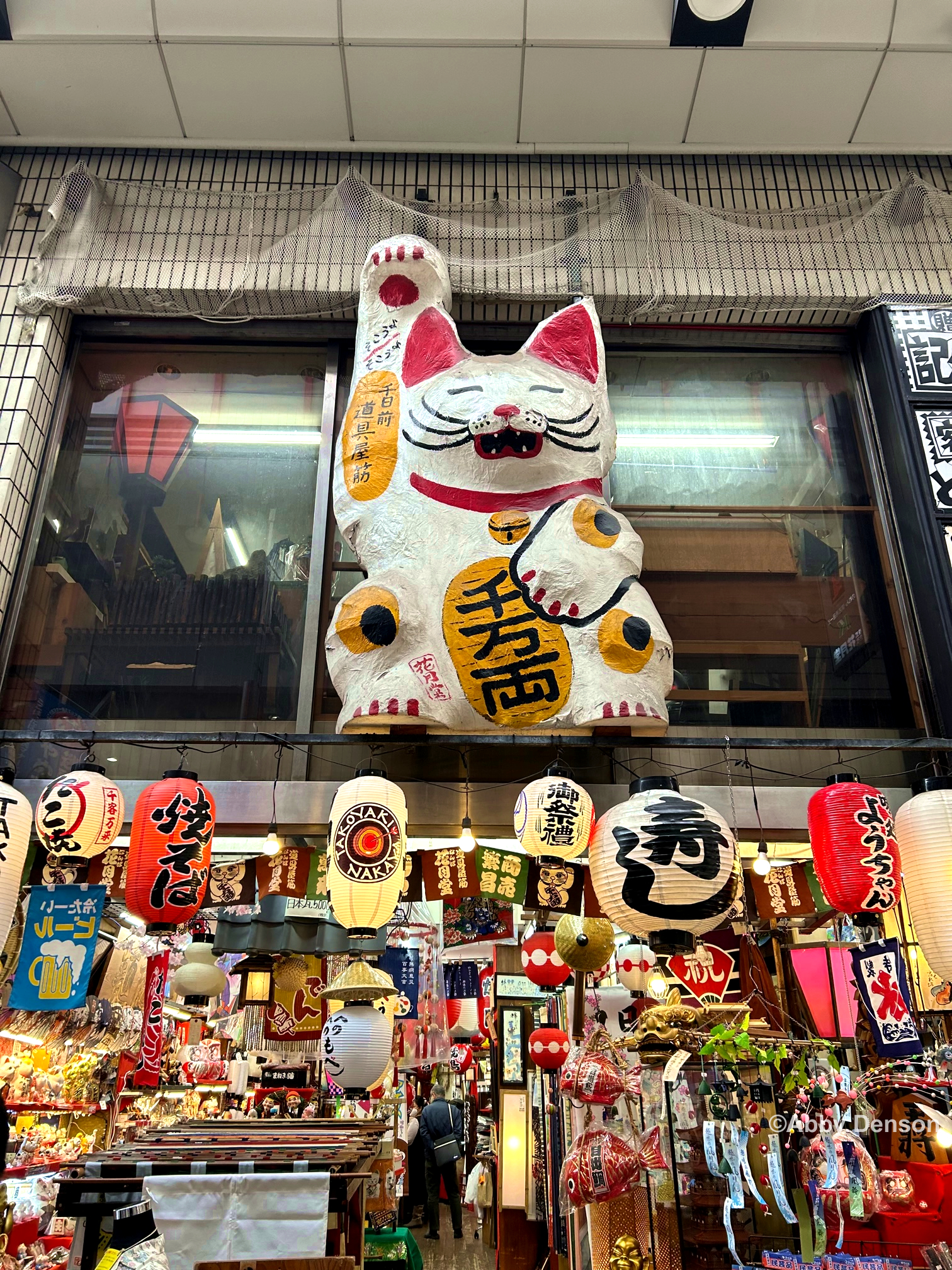 Make sure to take screenshots of your Japan Web Quarantine page and QR Codes to have them ready at entry if you don't have your wifi connected yet on arrival! (Also, make sure to bring your paper proof of vaccination in case.)
Entry is allowed for unvaccinated tourists as well, but you must have proof of negative COVID-19 test status, and that would be quite complicated to arrange timing and logistics-wise. So if you're planning a trip, I recommend that you get completely up to date on your vaccines well in advance of the trip, if possible.
Also, if your trip is during flu season, I recommend getting a flu shot too. It would be a shame to have a big trip like this ruined by getting sick! With that in mind, I recommend taking all precautions that you can, including purchasing travel insurance with good medical and quarantine coverage.
Regarding masking, we took a Japan Airlines flight, which did require masking for the flight at the time. And as a matter of courtesy, please be prepared to mask at any point during your travels and once in Japan.
Note that the procedures have changed several times over the past few years when it comes to Japan entry. So make sure to regularly check for the latest info when planning and before leaving for your trip. I found Tokyo Cheapo's guide for arrival handy on this trip!
Japan Rail Pass
If you are planning to travel by shinkansen from Tokyo to the Osaka / Kyoto area, as a rule of thumb, it would be worthwhile to get the Japan Rail Pass. The JR Pass allows unlimited travel for foreign tourists who hold the pass along certain trains and routes owned by Japan Rail, including some shinkansen routes. You can find a good rundown on all of the ins and outs and options regarding the pass here.
Here are a few differences that we noticed:
Previously, to get a pass, the only option was to purchase an exchange voucher from a travel agency (many options exist online), and once in Japan, to exchange it for the pass at a JR office. At the office, staff would take your voucher and check it against your passport, then give you the actual Japan Rail Pass there for use on the dates that the pass-holder had chosen. Then the passenger could use the pass to reserve train tickets on reserved cars of shinkansen (or non-reserved cars without any reservation needed), and ride most other types of Japan Rail trains that don't require seat reservations by showing the pass to train station staff while near the turnstile area.
However, a new purchasing option has become available since I last was in Japan. It is now possible to purchase the pass in advance from the Japan Rail official website!
Direct purchase from Japan Rail costs a little more than an exchange voucher from other sources, but it allows the Japan Rail pass holder to reserve tickets a few weeks in advance of each planned train ride online via the same Japan Rail website that the pass is purchased on. This saves time otherwise spent at the JR office reserving all of your seats with the office staff, and will ensure you the chance to choose the seats you want before you even arrive in Japan (especially useful if you want to pick seats with a Mount Fuji view or the few designated seats that allow for large luggage).
I did hit one snag on the Japan Rail site, though: it seemed like the only credit card that their online transaction security let process through easily was American Express (I had to try a few cards before that to get my order payment through). Maybe it was a glitch, but in the future, if I want to try a non-Amex credit card, I may alert the card's bank that I want to use it for the transaction in advance, so the card will go through without any security holds. Luckily, once I had the pass transaction confirmed, the process of reserving seats was fairly straightforward.
Another big difference is that the physical Japan Rail Pass itself has changed: It is no longer a beautifully designed passport-sized folio with a ticket attached to show staff when using it. Instead, it is now a standard small green paper train ticket that must be fed into the turnstile with each use, like any other train tickets. I think this is a negative change and makes the (quite expensive) pass easier to lose (there are no refunds or ways to recoup in the event that your pass is lost), as well as making it a less lovely souvenir to keep later.
Note that even if you have reserved shinkansen paper tickets, it is the Japan Rail Pass that you need to feed into the turnstile to board those reserved trains (at least that is what we experienced).
Another recent change is large luggage is not permitted on certain trains unless you had reserved a seat that included the luggage space. Which is another reason to consider buying the pass from the Japan Rail site, and advance pre-reserving your seats.
One last thing to consider: If you make plans to use the pass the next day after arriving at the airport, make sure you have enough of a time window to exchange the pass at the airport's JR Office. Note that the JR offices don't tend to stay open very late and there are always fairly slow-moving lines to exchange or pick up the passes. And at the Haneda Airport office we saw signs posted noting that they only were issuing one reserved ticket per rider (presumably to cut the overall wait times for everyone trying to pick up their passes). Considering this (and the long wait there may be at immigration), I would not recommend planning for an early morning shinkansen departure for those with a late afternoon or evening flight arrival.
Tip: When riding from Tokyo to Kyoto / Osaka, pick seats on the right side of the train car (seats D and E) for the Mt. Fuji view, and the left side (also seats D and E) when riding back to Tokyo from that direction.
Travel Navigation App
As for the best travel navigation app (for navigating metro trains and routes for exploring cities) Japan Travel by Navitime worked really well for us. Download it on your phone to make your travels much easier!
Ghibli Museum and Ghibli Park
Things have changed a bit in regard to procuring Ghibli Museum tickets in advance as well! Previously U.S. tourists could reserve Ghibli Museum tickets in advance via JTB travel agency. At this time, JTB no longer offers museum ticket sales alone. They must be purchased as part of a package (either a JR Pass package or a hotel package).
Still, if planning on the Ghibli Museum, I think it is worthwhile for the convenience to try doing this through JTB:
"Available to accept your inquiry 15 days before the selling month. Tickets are available 3 months in advance (For Example, if you would like to go on April..., please submit your inquiry after December 15th)."
You also may have heard that a new Ghibli attraction (Ghibli Park) has opened in Aichi. While JTB does not (at the time of this writing) have info posted on their site about it, I found by inquiring directly that they do have options to procure Ghibli Park tickets as part of a hotel package in Nagoya. Tickets are difficult to come by, so I would recommend JTB for this too.
I used their inquiry form to find out about it, so I recommend trying that if you are interested in what the latest options are for Ghibli Park.
Make sure to check all of the official sites for updates on Japan entry and Japan Rail as you approach your travel date since details can change at any time. Taking the effort to do some detailed planning will result in a more smooth and enjoyable trip!
---
Update: According to multiple news outlets including The Japan Times, Japan may be loosening its Covid restrictions on May 8th:
"Japan will end the current border control measures on travelers from overseas on May 8 in line with its decision to categorize COVID-19 as a common disease the same day, the government said Monday, in a major shift toward normalizing social and economic activities."
Keep your eye out for more updates around those changes if you are traveling anytime this spring or summer!
---
Abby's latest book with Tuttle is Uniquely Japan. In it, she uses her own personal drawings and photos to highlight the things that make Japan truly different from every other place on the planet!
It's a title that's sure to inspire your next trip to Japan — or just give you a glimpse of its coolest features from the comfort of your reading chair!