Chef Katie Chin, author of Katie Chin's Global Family Cookbook, appeared on The Kelly Clarkson show recently to celebrate Lunar New Year! Along with actress Rita Wilson, they made the Long Life Noodles recipe from Katie's book, accompanied by Long Beans with Cashews. A delicious way to celebrate the Year of the Rabbit, with plenty of good luck for a long life!
Check out the video of Katie's appearance below, and then read on for the Long Life Noodles recipe and an amazing giveaway opportunity!
Long Life Noodles on The Kelly Clarkson Show
Ingredients
8 ounces (226 g) dried spaghetti or linguine
1/8 teaspoon white pepper
3 tablespoons oil, divided
1 garlic clove, minced
1 red bell pepper, thinly sliced
1/2 cup (50 g) bean sprouts
3/4 cup (51 g) snow peas, tips and strings removed, julienned
1/2 cup (25 g) carrots, julienned
8 oz. shredded store bought rotisserie chicken
4 Tablespoons soy sauce
1 teaspoon oyster sauce
1 teaspoon sesame oil
1/4 teaspoon white pepper
1/8 teaspoon sugar
Instructions
Prepare noodles according to package directions. Rinse, drain and set aside.
Toss the chicken pieces with the cornstarch, salt and white pepper. Cover and refrigerate for 10 minutes.
Blanch the snow peas in boiling water, about 1 minute. Using a slotted spoon, transfer the pea pods to an ice bath for 1 minute. Drain and set aside.
Heat the oil in a wok or large non-stick skillet over medium-high heat. Add garlic and stir-fry until fragrant, about 30 seconds.
Add the red pepper and stir-fry for 1 minute. Add the bean sprouts, snow peas and carrots and stir-fry for 1 minute. Add the soy sauce, oyster sauce, sesame oil, white pepper and sugar and stir-fry until blended, about 1 minute. Add the shredded chicken and stir-fry for 1 minute. Add the reserve noodles and toss until coated. Transfer to a platter and serve immediately.
Last but not least, we have an awesome giveaway opportunity for you in honor of the Lunar New Year holiday! Check out this post on our Instagram with all the details, and enter to win a free copy of Katie Chin's Global Family Cookbook plus a package of Katie's famous fortune cookies!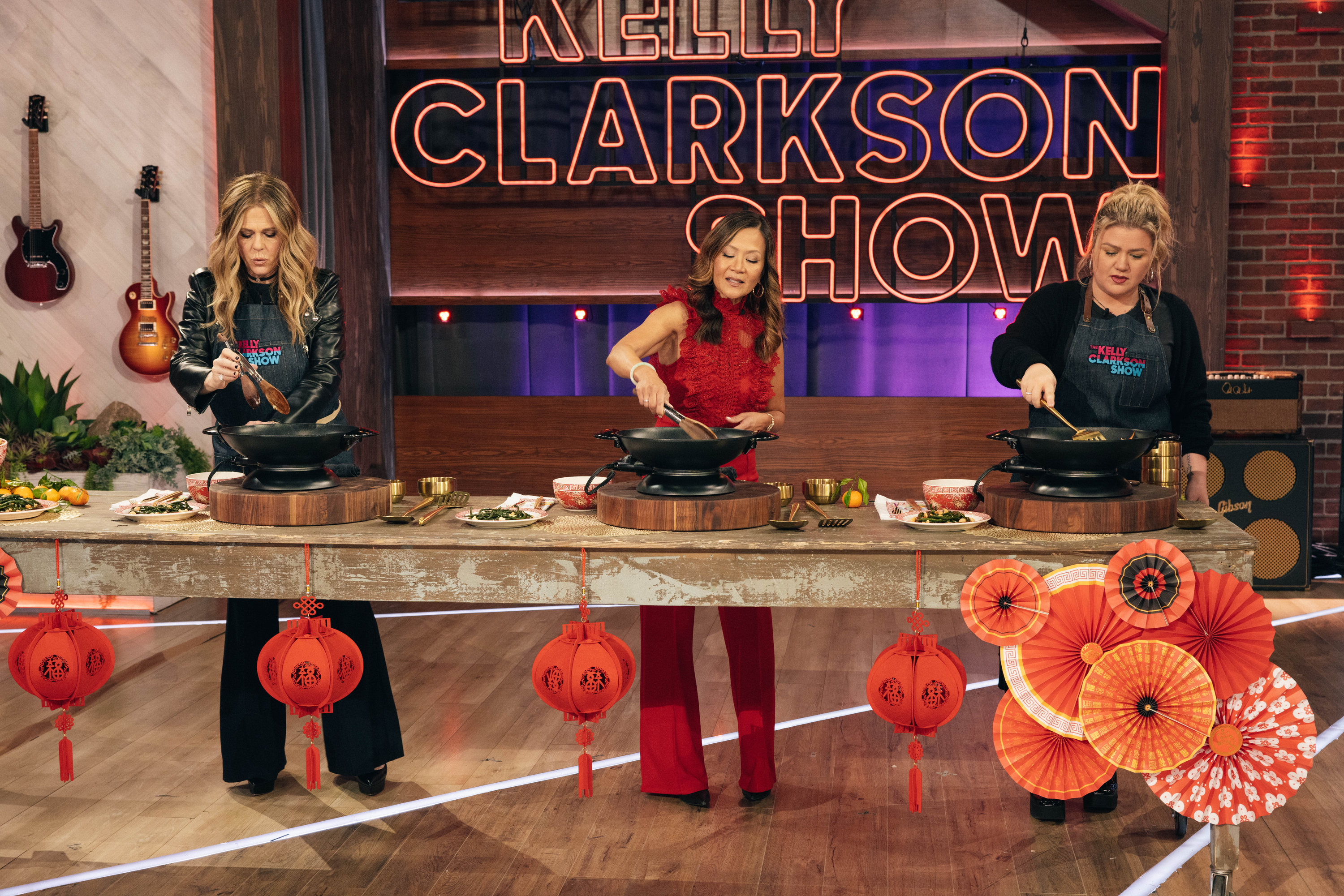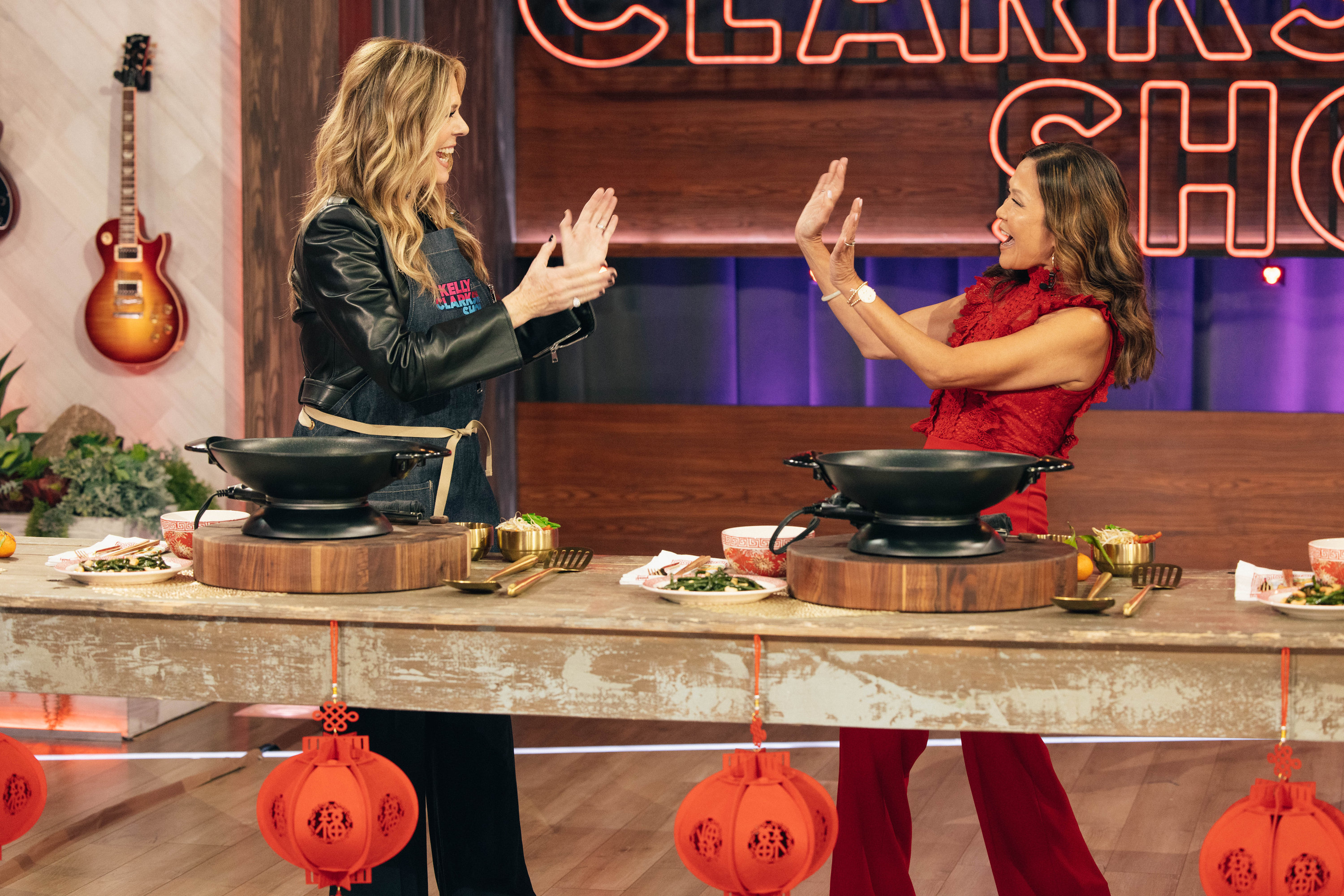 ---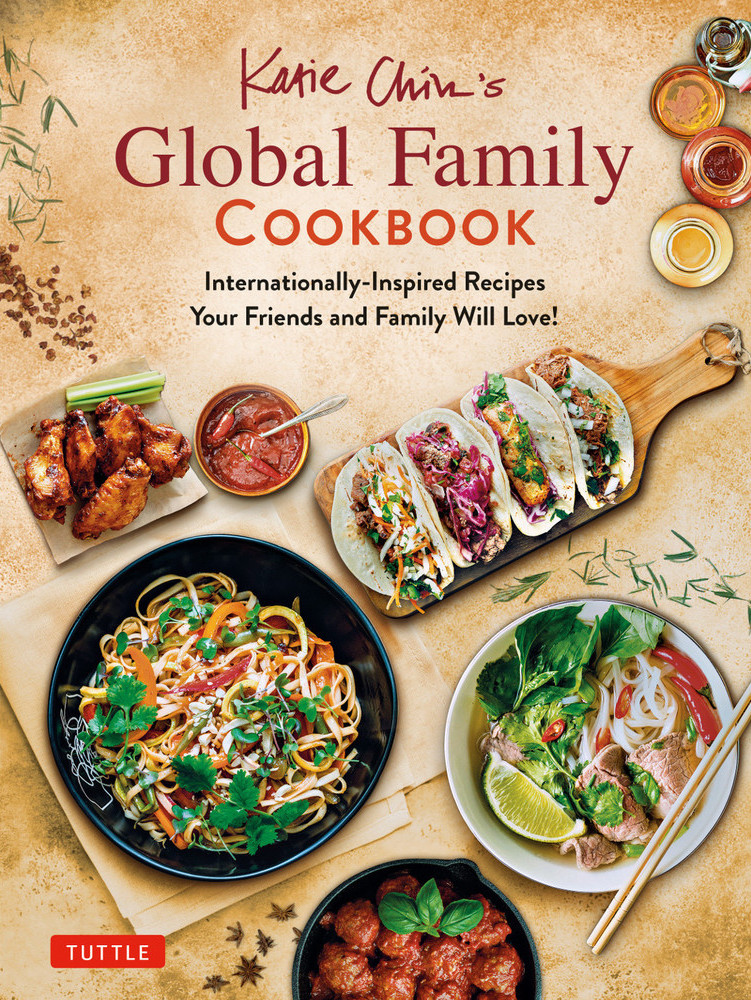 Katie Chin's Global Family Cookbook lets you travel the world from your kitchen! Professional chef, TV personality and working mom of three kids, Katie Chin shows you how easy it is to prepare new and exciting meals from many cultures. Discover comfort food from around the world, and add some international flair to your dinner table. Buy it today!