Every year, the arrival of spring is marked by the blooming of cherry blossoms throughout Japan. Known as sakura in Japanese, these delicate pink and white flowers are not only beautiful to look at, but also hold a special significance in Japanese culture.
Cherry blossom season typically starts in late March or early April, beginning with Okinawa in the far south and ending with Hokkaido in the north, and only lasting a short time. During this time, people flock to parks, gardens, and other public spaces to enjoy hanami, or flower-viewing parties, with friends, family, and coworkers. Many parks and gardens are decorated with lanterns and other decorations to create a festive atmosphere.
In Japanese culture, the fragility and fleeting beauty of cherry blossoms act as a metaphor for life. It's a beautiful concept to be reminded of at this transitional time of year.
And perhaps this year is even more special, because Japan is open for travel again! Tuttle joins Japan in celebrating this, and our 75 years of publishing in Japan, by sharing posts related to Japan and Japan travel throughout the year.
In various places around the U.S., cherry blossoms are blooming as well — perhaps most notably in Washington, D.C. (stay tuned to the BloomCam). And of course, here at Tuttle, cherry blossom season is a great time to highlight our releases with a springtime cherry blossom theme.
Like these origami paper packs:
And these gift products: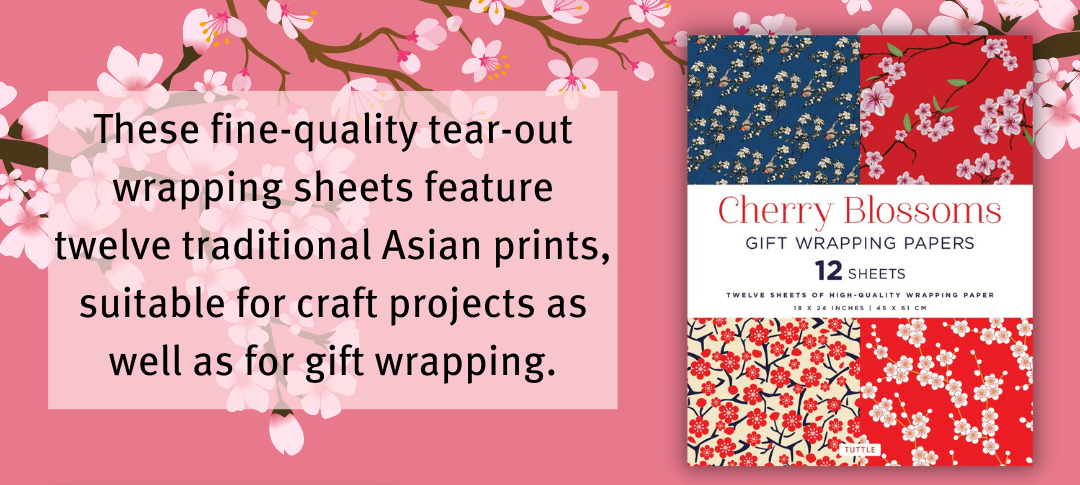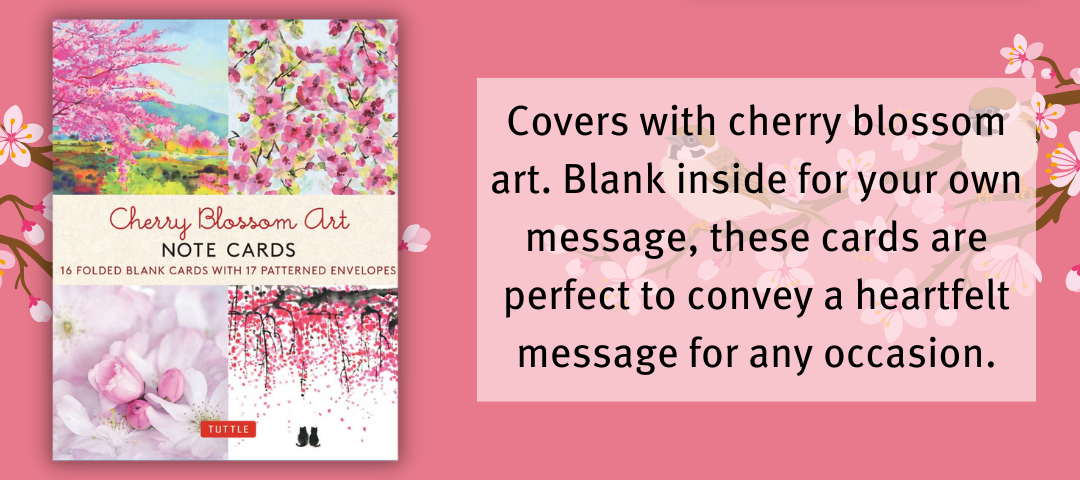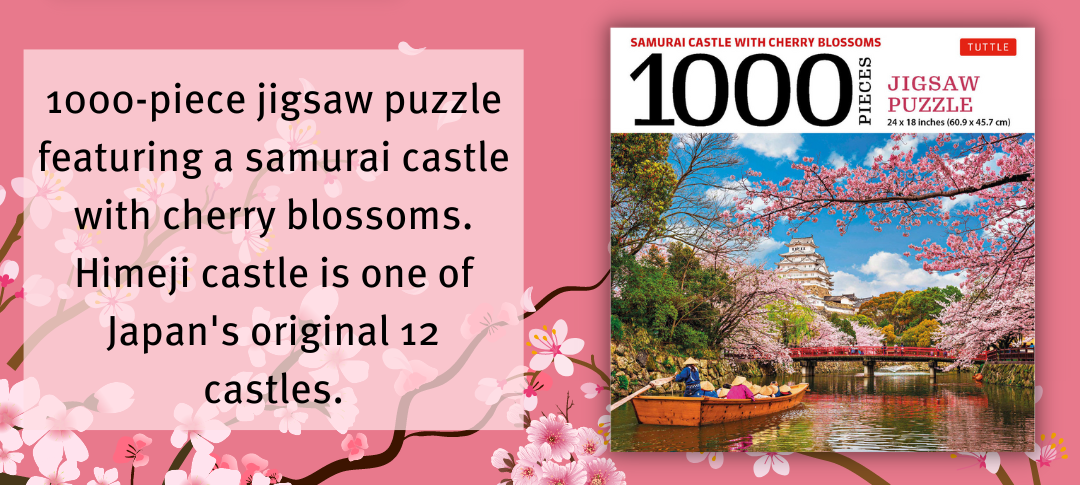 And finally, these books and journals:
We hope you get a chance to enjoy this spring season, and maybe even get to see some cherry blossoms! And no matter what, Tuttle is always here for your cherry blossom reading, folding, crafting, and journaling adventures.